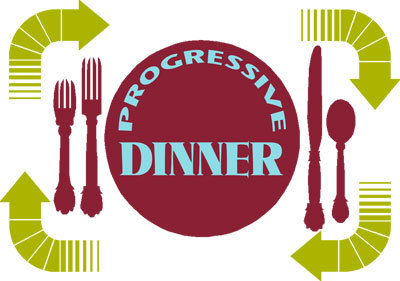 SAVE THE DATE - SATURDAY, FEBRUARY 9TH, 2019
FOR PCUM'S 4th ANNUAL PROGRESSIVE DINNER

Announcing the 4th Annual PCUM Progressive Dinner with a special purpose this year! We will also be celebrating Greg's 10th Anniversary as Pastor. Don't miss out on this very fun and very special evening.

Keep an eye out for your invitation to the February 9th Progressive Dinner Party!

The Progressive Dinner takes place in various homes throughout the evening. Everyone joins in one large gathering for appetizers. Then, groups of 6 to 8 enjoy dinner with hosts and other guests in assigned houses. Finally, the whole group gathers again for dessert. The Progressive Dinner is a wonderful evening and a great way to meet new members and catch up with old friends.

We are actively looking for dinner hosts! We are expecting a large turnout to celebrate Greg. If you are interested in hosting please contact Sue Obaditch at or Melissa Bigelow at . This is a great way to get involved with the PCUM community and show your love for Greg!