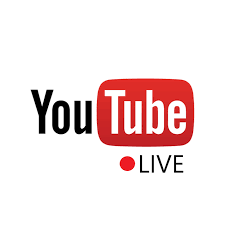 Sunday Worship Services are live-streamed via PCUM's YouTube Channel in real time every Sunday morning at 10:00 a.m.
Please CLICK HERE for the direct link to the worship service this Sunday, September 20, at 10:00 a.m.
The Order of Worship may be found here.
Virtual Coffee Hour starts immediately after worship via Zoom. Please check your email for login information or email for instructions.
---
Some notes about the YouTube platform:
You do not need to join or scroll in order to access the live stream of the worship service or to read the comments.

If you would like to comment, you will need to sign in using your Google password.

If you don't have a Google password, you can easily create one.
If you would like notifications about new channel content and / or PCUM's live events you can hit the subscribe button on PCUM's YouTube channel and you will receive reminders on your phone or iPad.