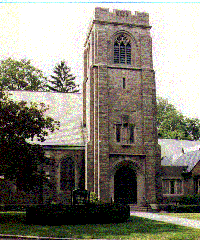 A PRAYER FROM IONA

Loving God, all night I slept in your shadow, sheltered by you.
As I enter into the gift of this day,
I trust that you are with me.
May I see signs and wonders of your presence in the
world today, for you alone are God.
I ask that this day afford me opportunities to celebrate
and share with others the abundance of your grace and love.
Help me to be open to all people you bring my way,
for you yourself make no distinctions,
but are Lord of all.


SUNDAY MORNING WORSHIP @ PCUM

September 26, 2021 - 10:00 a.m.
Sermon: "A Simple Prayer"
Scripture Readings: Psalm 118: 19-24, Matthew 5:14-16
The Rev. Rebecca H. Hart preaching

Special Music: PCUM Chancel Choir

Click here to reserve seats for in-person worship:
Worship Service Reservations for September 26
Walk-ins welcome to register upon arrival. (Please arrive early.)

View the Order of Worship here:
Bulletin - September 26

Youtube Live Stream Link:
Live Worship - September 26
---
INDOOR, IN-PERSON WORSHIP PROTOCOL AND GUIDELINES
* Registration (online and--if seats are available, in-person) and check-in will be required. Those registering will be asked to provide the names of each person who will be worshiping as part of their family or group.

* All worshipers, either individuals or groups (families), will sit in pre-assigned, safely-distanced worship-seats.

* Ushers will guide you to your assigned seats. Please follow ushers' instructions at all times.

* The maximum number of persons allowed in the sanctuary at one time will be 120.

* Masks will be required for all worshipers (who are not leading worship) whether speaking or singing, at all times while in the building.

This is the start of a new phase in our community's recovery to "normal," and each of us has their own level of comfort as to how quickly we get there. Again, it is the first step, one we're all taking together. In order to maximize the number of PCUM worshipers who will feel welcome in this initial phase, PCUM's leaders have chosen to err on the side of caution by requiring masks at this time. In addition, all or most children and younger teens in our church family have not yet been vaccinated. Thank you for respecting and adhering to this requirement.

* All worship leaders will be fully vaccinated and distanced from worshipers.

*In this initial phase, there will be no Sunday School classes or other Sunday educational programming. A safely-distanced children's sermon will be offered during worship. Weather and logistics permitting, in the last 20 minutes of each service, church leaders plan to invite children outside to the East lawn for music and activities.

* In order to maintain social distancing, movement within the sanctuary will be restricted.

* Worshipers are respectfully asked and strongly encouraged to ARRIVE EARLY (at least 10 minutes early) during this initial transition phase. This will allow time for you and other worshipers to be checked-in and seated--and allow the service to start on time. Late-comers will be seated only at a specific, pre-determined moment, well after the service has started.

* A Sunday offering will be received. Offering plates will be stationed near the entrance to the sanctuary so that worshipers may make their offerings as they arrive or depart.

* Worship services will continue to be live-streamed on PCUM's YouTube channel.

Please continue to pray for God's blessing for this church's ministry and for a safe, healthy return to indoor worship. If you have questions or concerns, please contact Pastor Greg Horn at