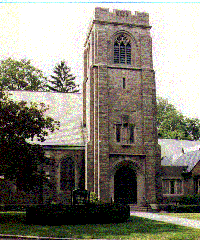 SUNDAY WORSHIP
Sunday Worship Services are live-streamed via PCUM's YouTube Channel in real time every Sunday morning at 10:00 a.m.
Please CLICK HERE for the direct link to the worship service for this Sunday, February 28, 2021.
The Order of Worship may be found here:
Virtual Coffee Hour meets after worship. Please check your email for login information.
---
THE ANNUAL MEETING of the congregation and corporation of the Presbyterian Church of Upper Montclair will be held virtually via Zoom on Sunday, March 7th, mmediately following the 10:00 a.m. worship service. Please mark your calendars and plan to participate!
The purpose of the meeting is to receive the Annual Report of PCUM's ministry in 2020; to act on the nomination of leaders (elders on Session, Deacons, and Trustees); to act on the recommendation to approve the 2021 Terms of Call (compensation) for the pastors; to review the 2021 church ministry budget as approved by Session; and to discuss any other business of ministry that comes before the congregation. All active members of PCUM have voice and vote at the meeting—and are encouraged to attend.