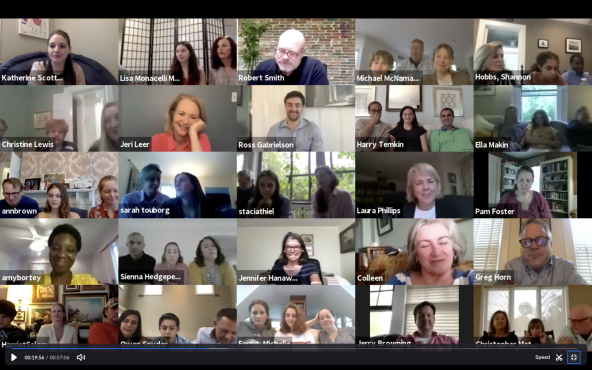 PCUM's Confirmation program provides younger teens -normally, boys and girls in the 8th grade - with a year-long opportunity to learn about themselves and engage their Christian and biblical heritage, lead their church family in worship and service to others, and discover new friendships with their peers and with adults in the church other than their parents/guardians.
Led by volunteer adult leaders and the pastoral staff, the Confirmation Class meets for discussion (and food and fun...) on Sunday mornings from September through mid-May. They also read scripture and take on other essential worship roles the first Sunday of each month, go on retreat and serve regularly at PCUM's Soup Kitchen program, work with adult mentors from the congregation to develop their authentic faith voice and perspective, and cap it all off with a decision to become valued and contributing members of the congregation of the Presbyterian Church of Upper Montclair.
Confirmation class meets every Sunday morning from 8:45 a.m. to 9:45 a.m. in the upstairs confirmation room. Confirmation classes start in September and end in May.
For more information about Confirmation class please contact Associate Pastor Katherine Scott-Kirschner at .