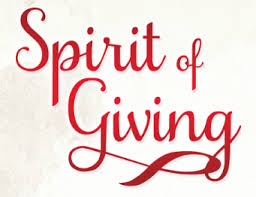 Give the Gift of the Spirit of Giving this Christmas!
PCUM's annual Spirit of Giving Fair is a great way for members and friends to take part in Christmas cheer. This year your gift will contribute directly to one of the ministries of this congregation—Midnight Run in NYC. During a typical Midnight Run, the participants give out food and supplies to homeless neighbors at several stops in Manhattan between 10:00PM and 1:00AM. The Youth and Adults of PCUM will give out these kits in the upcoming cold weather months.
Important information regarding PCUM's Spirit of Giving this year:
Each Cold Weather Kit is $12.00 and will be distributed to homeless individuals in NYC by PCUM participants in an upcoming Midnight Run.
The Deacons will match up to the first $1,000 donated for these Cold Weather Kits
To donate, stop by the Deacons' Table during coffee hour on December 2, 9, 16, or 23
OR click here, then


Either log in to your giving account OR click "Quick Give" from the menu bar
After entering the dollar amount you would like to donate, select "Deacons Fund" for the "To" option AND note "Spirit of Giving" in the "Other Comments" box directly beneath these selections.

Each kit contains:

One Pair of "Magic" Gloves; One Wool Knit Hat; One Pair of Wool Socks; One Pair of Underwear; One Rain Poncho; One Mylar Blanket; Two Hand Warmers; and One 5'x7' Tarp
If you would like, you may purchase kits in honor of someone special in your life. If this is the case, you are welcome to receive a Spirit of Giving card to tell them of your gift in their honor.
Thank you for your generosity and support of this beloved ministry of PCUM. Together, we can make an impact just across the river for PCUM participants and people without homes in Manhattan—and share the Christmas Spirit far and wide!