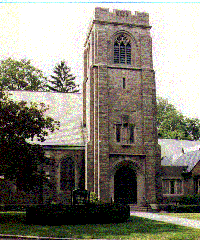 Worship this Week
Sunday, June 16 @ 10:00 a.m.
Trinity Sunday
Father's Day
Sermon: Father, Son and Holy Spirit?
Proverbs 8:1-4, 22-31, John 16:4b-14
Pastor Katherine Scott-Kirschner, preaching
There are Sunday School classes during the worship service
for children preschool through 7th grade.
Nursery care is available for infants and toddlers.
8:30 a.m. - Sunday Morning Bible Study (Library)
9:00 a.m. - Chancel Choir Rehearsal (Sanctuary)
11:15 a.m. - Coffee Hour (Fellowship Hall)